Crescent City Cooking: Unforgettable Recipes from Susan Spicer's New Orleans
2001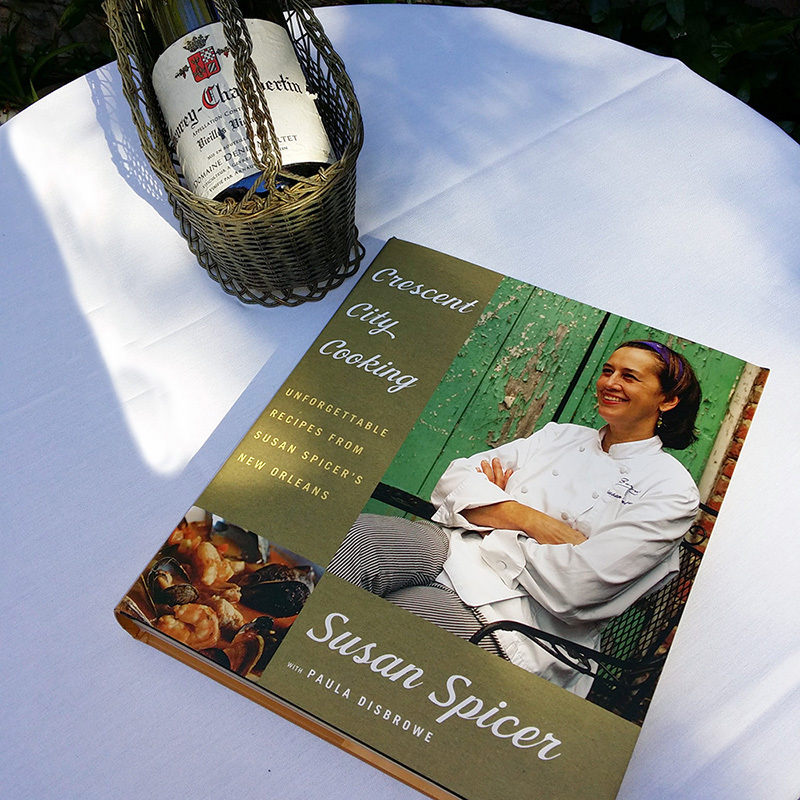 One of New Orleans's brightest culinary stars, Susan Spicer has been indulging Crescent City diners at her highly acclaimed restaurants, Bayona and Mondo, for years. Now, in her long-awaited cookbook, Spicer an expert at knocking cuisine off its pedestal with a healthy dash of hot sauce, and at elevating comfort food to the level of the sublime brings her signature dishes to the home cook's table. Crescent City Cooking includes all the recipes that have made Susan Spicer, and her restaurants, famous. Spicer marries traditional Southern cooking with culinary influences from around the world, and the result is New Orleans cooking with gusto and flair. Each of her familiar yet unique recipes is easy to make and wonderfully memorable.

---

All copies purchased online will be signed by Chef Susan Spicer. Susan will gladly include a personalized inscription upon request. Please use the provided space when ordering to enter your request.

Please allow additional time for personal inscriptions.